Many people are facing the problem of grey hair these days. It is not just age-related, the stress in our lifestyle is the main cause for it. Those who are young and have got grey hair are really frustrated at the look. Soto become youthful looking again you must try to cover your greys. And now that you will be using it for a long time it is better to look for natural hair dye. This will be in the greater interest of your hair and skin. As when you use natural products there is no fear or damage even on prolonged use. We suggest you must try henna or other such products. The resultant colour can vary for every individual, unlike the chemical dye. So please do sample testing to get to know the final result.
What Is The Result That You Can Expect From Using Natural Hair Dye?
Firstly, when you decide to use natural hair dye for grey hair you have to be aware that they will give different shades. If you have all hair of the same colour the look will be uniform, else it will vary. For light and blonde hair, the colour given by henna will be reddish while for dark hair it will be a brownish or burgundy tinge. But when we talk of grey hair, it canbe either at the roots only or you can have a few strands of grey hair. For those having a few strands here and there like a salt and pepper look, henna is a very cool idea. It will give you the look of having got highlights done. The greys will shine reddish-brown and look so cool. But for those who have roots grey and rest dark, they will need multiple applications to get a uniform look.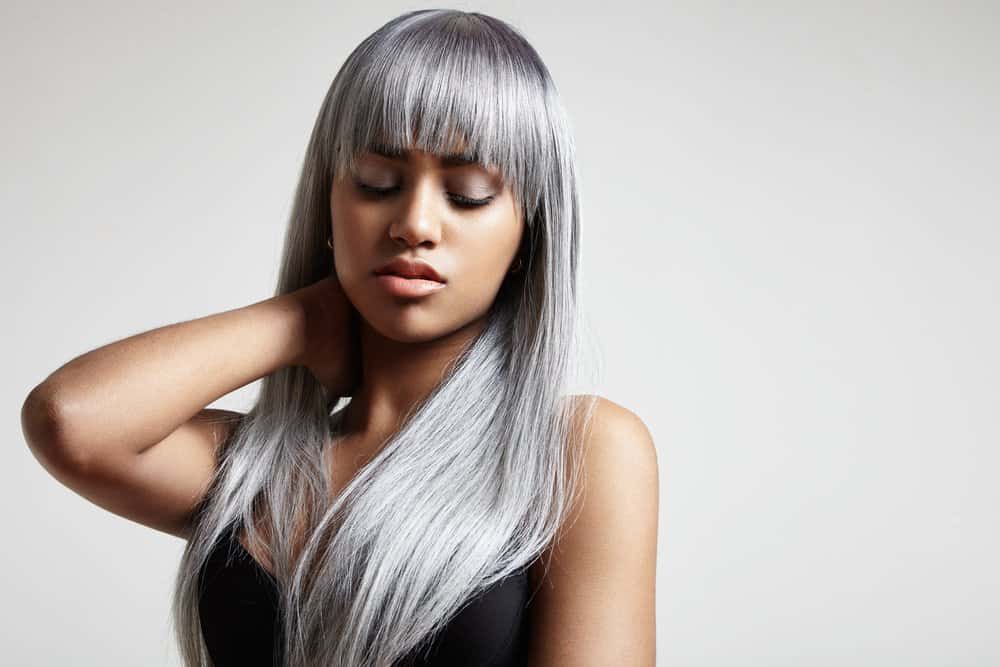 How To Get A Different Look With The Same Product?
The time of application and the combination of the oils used will alter the final result. The natural dyes are basically just a translucent layer of coating on the original hair. So the colour is a shade of the original hair colour. Unlike the chemical dye, there are no complete makeovers possible. Here are a few tips to get different shades:
Uniform Look: you will have to apply multiple times to get a darker shade of colour. Try and apply more colour to the base where you tend to have more grey hair, so that they are matched with the shade of the rest of the hair.
Light brown: if you are looking for a light shade of brown on your hair you must apply a thin layer of natural dye like henna. This will actually give a tinge of brown shade to your hair. Looking very different when light shines on it.
Highlights: if you have strands of white hair in between then using henna is an excellent idea. This will make your grey in a light orangish brown shade, they will shine out when you step out in the sun.