When more than one employee is covered by health insurance by their organisation, it is called a group medical insurance plan. It generally provides coverage to a group and not just a few employees. This type of insurance is offered by the organisation to its employees. Therefore, it is to be understood that employers offer a group policy to cover their employees. Group health insurance connects the employer and the employees by offering a healthy work environment, thereby building a good relationship between an employer and an employee. Group insurance will generally tend to retain your employees as their family's health life is also safeguarded under the group health care along with the health insurance of employees. However, the best employee health insurance policy involves a lot of considerations. There are various factors such as your employees' lifestyle, the range of age, the total number of employees and how they can be clubbed in a group, their existing health status and study of pre-existing illness, if any, etc. Your corporate health insurance must cover a few important policies such as:
Provision of medical treatments for a comprehensive list of all the diseases
The health insurance plan should cover the pre-existing diseases in which they are infected after joining the company.
If the group health insurance includes maternity coverage, then you can consider it a bonus. It reflects the organisation's thoughtfulness about its employees' needs.
The plans that are mentioned above are the major features of a group health care plan. Apart from the above points, your medical healthcare plan should also include other benefits that will retain your employees in the organisation for a long period. Since the pandemic, people have become more aware and are setting their priorities straight. They have been more focused and concerned about not only their physical fitness but also their mental well-being. So, providing group health insurance to your employees at a lower premium rate for their loved ones and other family members, including offering tax savings will prove to be a greater relief to your employees. Going for the employee healthcare plans which include the treatment for even Covid-19, and other extra treatments will help your employees during such unpredictable periods.
Features
You can also add additional features to your employee health insurance plan such as:
Making inclusions of treatments and expenses before and after hospitalisation under corporate health insurance is an added advantage. This is called pre and post-hospitalisation coverage. Many times, post-hospitalisation fees will be more than the cost of treatment.
Medical health insurance must be given by looking at age factors as well. Young employees might need maternal medical health care coverage, whereas aged employees might need insurance coverage for tracking their health conditions. For any individual, after a certain age, it is crucial to monitor health regularly, so daily check-ups are also a feature for senior employees of the organisation. Diagnostics are also included. So, including spouses, children, and aged people under the group medical insurance policy would also lessen the burden on the employees.
In this digital era, try to have a more digital approach by including processes that require minimal documentation, and which consume a lot of time. If such processes are digitized, it will increase time savings and leave employees with more space to do something productive.
As a support to the rise in digitization, cashless transactions have proved to be quite effective. They have boosted the demand for group medical insurance.
Cashless transactions and payments will be easier and the formalities will take less time to complete compared to transactions through cash.
Additional benefits such as treatment for dental care, diagnostics, and regular check-ups for aged employees belongs to the category of extra benefits. This will assure the employees that the corporate health care insurance is a promising offer as it covers aged employees too.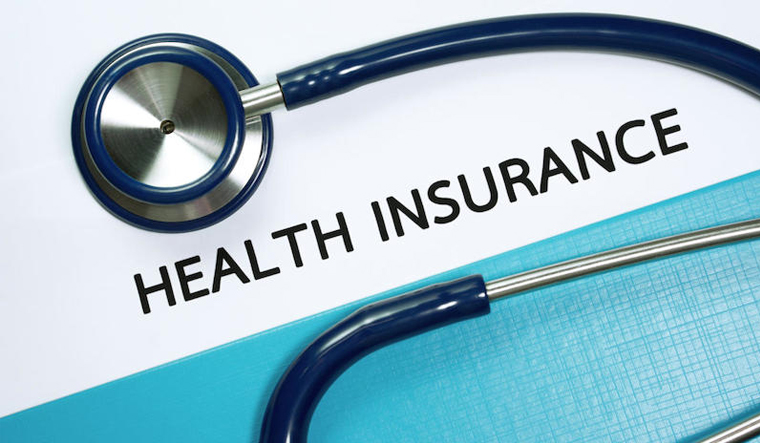 Some Prominent Facts And Benefits
Many insurers provide the sum insured within the range of 1 lakh to 20 lakh ensuring coverage to all income groups. The claim settlement ratio is as high as 75% to 80%. Covid-19 has become an integral part of several insurance plans and is provided by the insurer at their network hospitals. Since there are several insurers in the market, the plans, inclusions and exclusions vary and there is no fixed plan offered. Although one of the most important features in insurance is the option for lifetime renewability of the group healthcare cover which is provided by most health insurers.
Along with them, other important benefits are mentioned below:
Covering accidental hospitalisation fees will be a great help for your employees. Unprecedented circumstances such as accidents or injury might lead to physical disability or any other serious issue which may call for immediate hospitalisation. This can deplete savings and employees may face a financial crisis. Hence, including accidental hospitalisation and offering services of a mobile ambulance on call and limiting the room rent under the medical health insurance will be a fulfilling plan for the employees. This will also reflect how much your company cares for its employees.
Employees in the age group of 45-55 are prone to a lot of illnesses and diseases, given their advanced age. So, make sure that the group healthcare insurance provides daily check-ups for them to meet the additional requirements for them. For example, dialysis is done at least twice a week, and it is generally expensive.
Nowadays, there has been a surge in the importance of mental wellbeing. Organisations are ensuring that psychiatric benefits form part of the group healthcare plan. Employees truly value and feel the utmost care when their mental peace is taken care of. There is no limit to work and off-late, there has been quite an increase in the amount of stress related to work. This has resulted in mental health issues. Employees' mental health is an important issue, and this provision will be of great use.
Group health care insurance that is provided must be upgradeable. In other words, it should be customisable. Such group health insurance plans having customisable features will be beneficial for the company as well as for the employers. In most cases, group health insurance will not have a few features that are required. In such cases, you might have to upgrade the health insurance plan.
Conclusion–
In these unprecedented times, an employee-friendly medical health insurance plan will be the perfect health insurance plan for your employees. You can find the best group health insurance plan at affordable prices in group medical insurance at Plum. With the best in-classes insurance provided, you can contact us without second thoughts. If your organisation allows you to go remote, or work anywhere else, then, as a responsible employer, you must check out Plum for the best workations that we provide.