A Healthy Relationship With Your Body Is Both A Physical And Mental Process
We should all love the skins we're in. Body positivity has been a huge movement in recent years, with more and more people learning to embrace their bodies no matter its shape and size. This can only be a good thing, and it's encouraging to see the conversation move away from weight loss and towards weight management.
Weight management isn't about being as thin as possible; it's about being as healthy as possible and treating your body with the respect it deserves. No matter your shape or size, weight management can help you look and feel your best. Here are five reasons why it is so important.
Avoid Weight-Related Diseases
Obesity increases your risk of a whole host of serious health concerns, including lifelong and incurable diseases. Some of these include heart disease and stroke, high blood pressure, diabetes, osteoarthritis, gout, breathing problems like sleep apnoea, gallbladder disease and even some cancers.
Managing your weight can lead to a longer, more enriching life for you, protecting your health in the long run while also providing you with greater comfort day to day. Losing weight is one of the simplest and most effective ways to improve your health.
Achieve Better Self Confidence
Everyone deserves to have a positive relationship with their body. Too many of us spend our lives looking in the mirror and sighing, wishing that this part were smaller, this part were trimmer, etc, etc. Weight management allows you to look and – more importantly – feel better in your skin. When you find the right weight for you body, you'll feel more comfortable, stronger and more flexible, and this will ultimately lead to more self confidence in the long run too. Remember, life is too short to spend it battling with your body every day.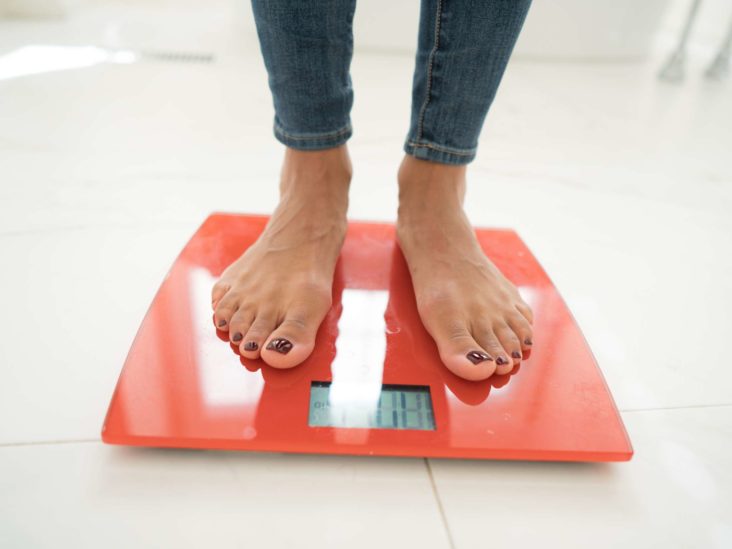 Learn To Love To Right Foods
Obesity is highly linked to following a poor diet, with high levels of saturated fats and sugars. This can leave you feeling sluggish, exhausted and suffering from mood swings. When you get serious about weight management, you'll quickly learn that changing your diet is one of the key factors, and this provides you with the incredible opportunity to change your relationship with food.
Unlike weight loss, weight management isn't about spending your life counting calories and starving yourself. Instead, you should take the time to learn what healthy foods and recipes actually bring you joy, and get passionate about eating good, nutritious food that serves your body well.
Enjoy A Better Sex Life
Being uncomfortably overweight seeps into every aspect of your life, including your sex life. Obese individuals report lower sexual satisfaction and higher levels of discomfort and self-consciousness in the bedroom overall. Obesity can also increase your risk for sexual health conditions like erectile dysfunction, making it harder to achieve and sustain an erection.
You can find effective treatment for erectile dysfunction online here: https://www.postmymeds.co.uk/treatments/erectile-dysfunction/buy-sildenafil-tablets-generic-viagra/
Find Fitness That Works For You
Just as it does with food, weight management provides you with the opportunity to create a better relationship with fitness too. Many people find the idea of hitting the gym several days a week daunting, yet the NHS recommends that we enjoy at least some exercise every day, so what can you do? It's time to find the kind of fitness that sparks joy for you.
Whether it's running, cycling, swimming, dancing, lifting weights, yoga or simply enjoying a daily walk, improving your relationship with fitness goes hand in hand with better weight management, which in turn can lead to better mental and physical health overall.