Lactic acid is a type of alpha hydroxy acid. It is commonly used in over-the-counter treatments to address various skin issues.
Even though it occurs naturally in dairy products, however, it must be applied topically for to be of any benefit to the skin.
There are various ways lactic acid is utilized in skin care products. There are lotions, peels and even DIY remedies that utilize the power of lactic acid.
For those with sensitive skin, it is better that you follow the advice of your Skin specialist in Lahore.
Benefits Of Lactic Acid
Exfoliant
Lactic acid is an excellent exfoliant. It helps in sloughing off dead skin cells by making the bonds between skin cells less strong, so are easier to break.
Layers of dead skin are important to remove as they otherwise not only make the complexion dull and uneven, but it also leads to clogged pores. When dead skin occupies the pores, it also then leads to breakouts then.
Moreover, exfoliation also leads to increased skin cell turnover. It also then helps in making the skin smooth as well.
Well-hydrated skin
Amongst the family of AHAs, lactic acid is the strongest hydrating agent. As a humectant, lactic acid helps in attracting water to it. So, when layered upon the skin, it helps thus in attracting moisture and keeping the skin well-hydrated.
Moreover, lactic acid also helps in improving skin's ability to retain moisture, having a more holistic impact on the skin. It does this by promoting healthy lipids in the skin. A well moisturized skin is not only effective for improving the texture of the skin, but its appearance as well.
Anti-aging
Another powerful impact of lactic acid is in its anti-aging properties. As a moisturizer, it helps in keeping the skin hydrated, and therefore reduces the signs of aging as well. It also promotes the skin cell turnover, which also has anti-aging properties then.
Moreover, lactic acid is also effective for reducing the appearance of fine-lines and wrinkles. It also makes the skin firmer and taut, a sign of youthful skin.
Brighter skin
Due to the exfoliant properties and the subsequent increased skin cell turnover, it helps in removing the layer of dead skin that weighs the skin down. It therefore aids in making the skin glow and the complexion brighter.
Stronger lipid layer
Having a stronger lipid layer is necessary for maintaining the skin barrier. It protects the skin against moisture loss. It also keeps the skin protected from the harmful elements outside. Moreover, having a strong lipid layer is also necessary for to have taut skin cells.
Lactic acid helps in making the lipid layer stronger, and therefore brings to the table these benefits.
Improves Performance Of Other Skincare Products
For the skincare products to work effectively, they need to penetrate deeper into the skin. When there is thick layer of dead skin cells, naturally these serums and lotions will have a difficult time making their way into the cells.
Lactic acid helps in improving the performance of skin care products by facilitating their uptake by the skin.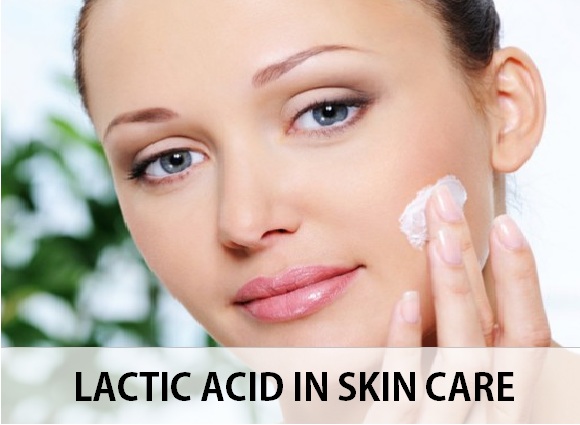 Helps fight acne
Lactic acid is also effective for fighting acne. It does so by preventing the conditions that promote breakouts. When our pores are clogged, they are more likely to become problematic. Lactic acid helps in preventing this. Moreover, it also helps in preventing acne.
How To Use Lactic Acid?
You should use lactic acid in the evening. Exfoliants should be used after cleanser, and before putting on skin care products like toners and moisturizers.
It is also important that you use sunscreen when using lactic acid, as the skin is more sensitive and might then suffer even more from sun exposure.
For addressing specific skin concerns like acne, you should confer with your dermatologist via oladoc.com on how often and which brand of lactic acid to use.